Number of visitors increased in Cape Verde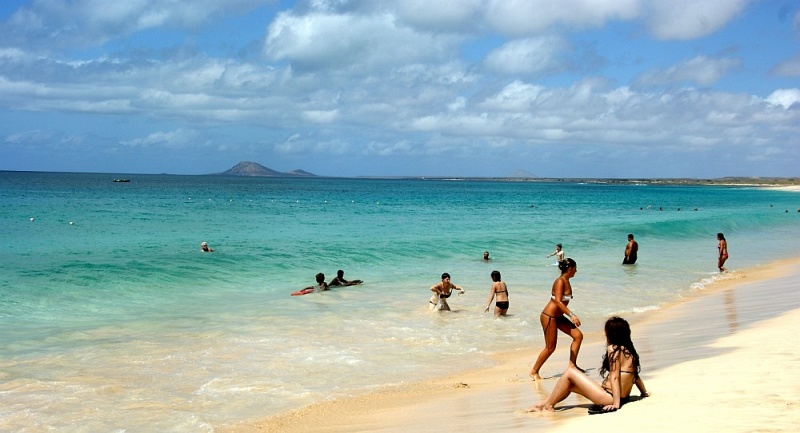 The number of visitors in Cape Verde increased 7% in the third quarter of 2019 and overnight stays 3.7% over the same period of 2018, according to the National Statistics Institute (INE). According to Tourism Statistics – Guest Turnover data for the third quarter 2019, the United Kingdom remains the leading source of tourists, with an average stay of 8.9 per night. The data indicate that hotel establishments welcomed more than 765.696  thousand guests and, around 4,9 million overnight stays, movements that resulted in increases of 7.5% and 3.9%, respectively, compared to the same period last year.
Statistics show that resorts remain the most sought after type of accommodation, accounting for 87.0% of total arrivals, followed by hotels with , residential 3,8% and tourist villages with 2.7% respectively. The island of Sal has the largest reception, with 45.5% of the total entries, followed by the island of Boa Vista with 29.4% and Santiago with 11.7%.
The main tourist issuing market remains the United Kingdom with 25.1% of total inflows, followed by Portugal, Germany, the Netherlands and France, accounting for 15.2%, 9.9%, 8.0%. and 7.3%, respectively.
The forecasts are contained in the supporting documents of the State Budget Law for 2020, placing tourism, as has been the case for several years, as the country's main source of wealth.
For 2020, the Government estimates that tourism revenues will grow 10.6%, compared to 2019, to 47,918 million escudos (430 million euros). In this Government scenario, tourism revenues go from a weight of 21.9% in the Gross Domestic Product (GDP) of 2019, to 22.7% this year.
Tourist demand for Cape Verde, according to the Government's forecast, is expected to increase 6% this year, led by tourists from Portugal and the United Kingdom, but also from France and Germany.
Source: expressodasilhas