Smart working and digital nomads in Boavista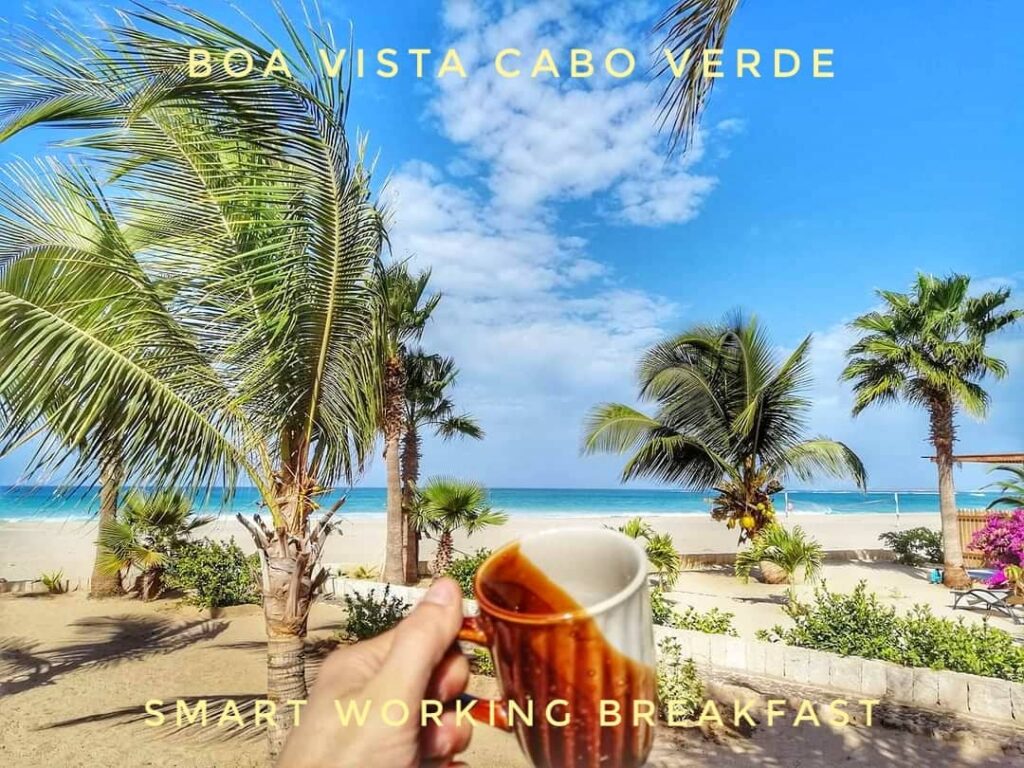 The Government of Cape Verde is preparing a decree law to facilitate residence and visa for digital nomads, meanwhile it is possible to extend the entry visa valid for 3 months, up to 6 months. Remote work was gaining steam before the pandemic, with companies experimenting with work from home days and investing in hardware to ensure safe off-site log-ins. Now that millions of employees have months of experience proving they don't need to work from an office, some want to take it a step further and find out if they even need to work from home. Why not work from a Paradise Island, then? A wonderful island like Boa Vista has everything you're looking for to work online!
Excellent quality of life, food and services for a good price and 4g mobile connection, ADSL or a brand-new fibre optic internet. Many of the apartments and villas we offer are already equipped with ADSL or optical fibre, but if you choose an apartment that does not already have a predisposition, the installation takes only a few days. Unfortunately some areas still do not have the possibility to be directly connected, and it is necessary to use the 4G mobile line, with almost a total coverage of the island and nice speed, it will therefore be sufficient to use the "hotspot" on your devices.
Mobile internet coverage is great, and even the smallest villages are covered with 4G. So if you have any plans of getting work for just some time, you should get a SIM card. A SIM card costs just some euros depending on the provider, which also includes a small calling credit. There are different types of SIM cards available. For example, a SIM card with which you can call and upgrade with a data bundle for the internet. Or a SIM card with which you can only use a data bundle. Buying a SIM card on Cape Verde is easy.
There are many stores that sell the SIM cards, and often they also show the logo of the providers CV Móvel or Unitel/T+. Of course, you can also buy your SIM card at one of the airports. The advantage is that they frequently speak good English, and they can also help you with the settings of your mobile phone. Within five minutes it is arranged, and you can immediately call, internet and app.
Check the requirements and apply for your visa here: REMOTE WORKING CABO VERDE