Riu Karamboa opens as adults only after its total renovation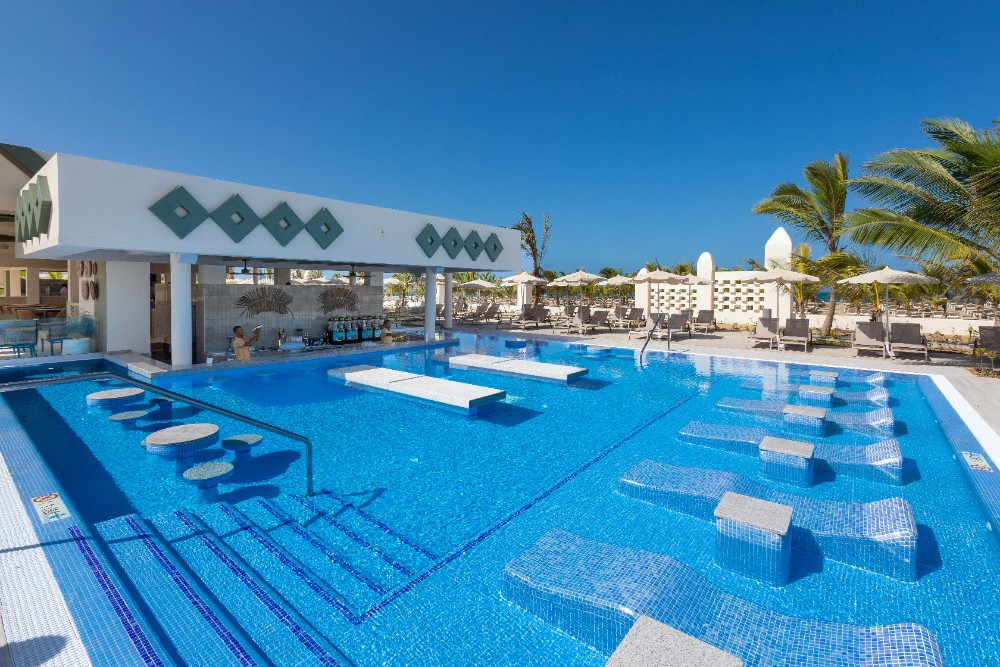 Riu Hotels & Resorts has made the Riu Karamboa adults-only after its complete renovation, although it continues to preserve its most distinctive elements. Located on the island of Boa Vista, this completes the chain's offer in Cape Verde.
The hotel has increased the number of rooms to reach 921 units, of which 67 have a private pool. Among its sustainability measures, the installation of solar panels on the roofs stands out, which generates a large part of the necessary energy.
The Riu Karamboa has also renewed its entertainment offer with the refurbishment, now including two great attractions. Its clients will be able to attend the famous Riu Get Together Party that will be held in the lounge bar and which guests of the Riu Palace Boavista will also be able to attend. But they also have at their disposal the Splash Water World, to which the clients of both hotels will also have access.
In the restaurant area, the main "Mogambo" and the pool restaurant "Las Dunas", next to the relocated Asian restaurant "Kazumi", the "Kulinarium" and the Italian "Toscana" have been added.
In the bar area, the hotel incorporates, together with its lounge bar "Lambada", the new Sports Bar. Clients will also have at their disposal two pool bars, "Praia" and "Mindelo", the lobby bar "Morabeza" , the "Brava" square bar and the two "Pepe's Food" grills. Hotel guests will be able to enjoy the entire gastronomic offer without limit thanks to the 24-hour All Inclusive service.
In its outdoor area, it boasts a new solarium and five new swimming pools with sea views, one of them for entertainment and sports activities. In addition, the Riu Karamboa has a RiuFit area, RiuArt and an extensive entertainment program for adults, both daytime and nighttime.