White Hotel new condo-hotel in Sal-Rei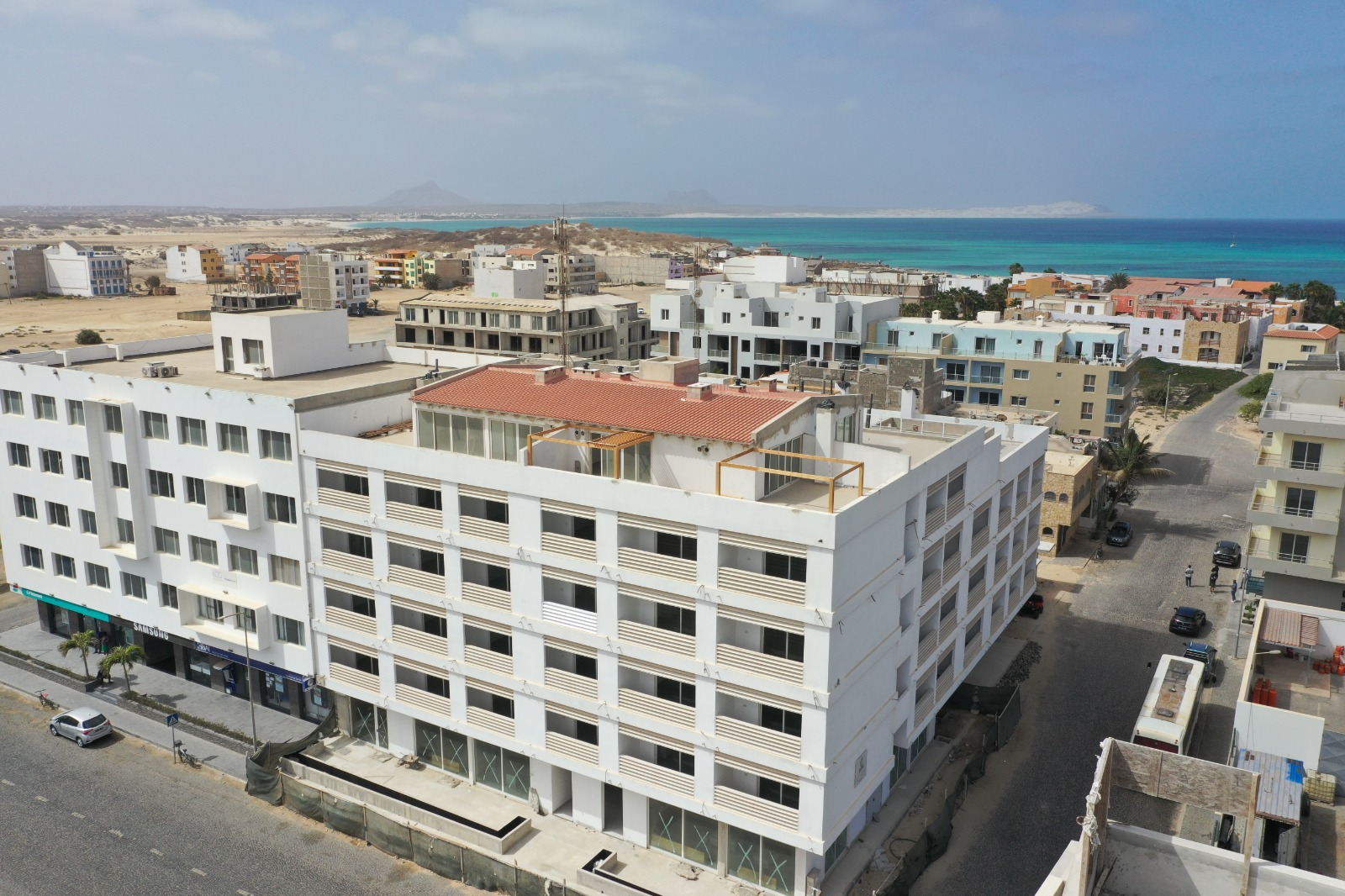 In October 2022 there was the key delivery of the new condo-hotel, White Hotel in Sal Rei, on a symbolic act in which the Deputy Secretary of State of the Prime Minister representing the Minister of Culture, Lourenço Lopes was present stating that this new hotel in Sal-Rei, which will be managed by the group Oasis Atlântico, shows that it is possible to build a diversified tourism in Cape Verde.
Going against the island's All Inclusive style of tourism, it focused more on sun and beach tourism. The hotel will certainly bring tourism closer to the island's population, a challenge always seen since the rise of tourism in Cape Verde, a connection different from that of hotel worker and visiting tourist.
Daniele Rampini, from the White promoter group of the project, wants visiting tourists to get to know Cape Verde's culture. With 69 rooms, two bars and a pool, according to Alexandre Abade of the Oasis Atlântico group that will manage it, "the goal with this hotel is to grow the public that visits the island of Boa Vista, focusing in part on the business public that can also be expanded and increased here in Sal Rei, helping to bring small events to the island and the city, looking for a tourist public that comes with the intention of not only staying in the big resorts, but also wants to get out and stay here in the centre of town, to get to know a different Boa Vista, possibly more authentic, and with this step we are making a small contribution to the improvement of local economic activity".