Whales in the Boavista waters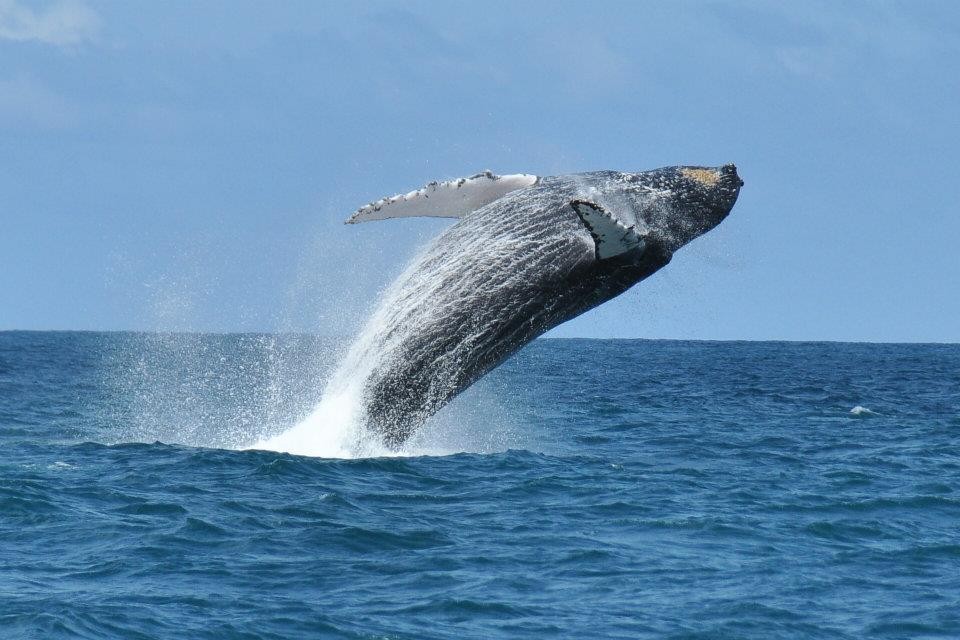 The new season of the whale reproduction in Cabo Verde is coming, to give unique moments to the biologist and the tourists who come to watch it.
In Boavista is possible to watch up close the whales: Groups of jubarte-whales from the North Atlantic come to Cabo Verde to give birth, making here like a daycare for that period of days, where the baby whales can be seen alongside their mother, normally on the spring of March to May. But the season can change  according to the weather in the winter.
The Jubarte whale, scientifically called Megaptera novaeangliae, chose the Cape verdean waters for reproduction, after spending the feeding period on Iceland and the North Sea on Norway. Along the way they pass by Azores, Portugal archipelago. Until now, Boavista waters have been the favourite for these cetaceans, but we can also see some sightings on the Maio island, last year also on the Santiago island.
The whale watching on the boat along the Boavista coast takes 3 hours, and the possibility of seeing the whales in that period is very high. The whale sighting on Cabo Verde is frequent, but it seems to favour Boavista due to the currents who transport their favourite food: the Krill (plankton). Over the years, their number is increased, a sign that Boavista is a favourable environment for them.
The observation of the whales is a contribution to mentalize the visitors about the protection of these fascinating creatures. It is a very pleasant activity, without danger, that empowers adults and children's, because it allows a total immersion in the nature with all the safety.
BiosCV is a non-governmental organization of Cabo Verde who's the objective is the conservation, the study and the protection of the environment, the sustainable develop of the local communities, as well as educational and cultural initiatives about the nature and culture of Cabo Verde.
To book a tour or ask for any information, you can go to: WHALE WATCHING BOAVISTA.